Risk factors of MDR-TB and impacts of COVID-19 pandemic on escalating of MDR-TB incidence in lower-middle-income countries: A scoping review
Keywords:
Tuberculosis, MDR-TB, risk factor, COVID-19, scoping review
Abstract
The coronavirus disease 2019 (COVID-19) pandemic is affecting tuberculosis (TB) treatment in many ways that might lead to increasing the prevalence of multi-drugs-resistance tuberculosis (MDR-TB), especially in lower-middle-income-countries (LMICs). This scoping review aimed to identify the risk factors of MDR-TB and to determine the impacts of the COVID-19 pandemic on MDR-TB prevalence in LMICs. This study was reported according to the preferred reporting items for systematic reviews and meta-analyses extension for scoping reviews (PRISMA-ScR) guideline. The relevant keywords were used to search studies in three databases (PubMed, ScienceDirect and SpringerLink) to identify the related articles. The English-written articles published from January 2012 to December 2022 that explored risk factors or causes of MDR-TB in LMICs were included. Out of 1,542 identified articles, 17 retrospective, prospective, case-control and cross-sectional studies from ten LMICs met were included in this scoping review. Twenty-one risk factors were discovered, with prior TB treatment (relapsed cases), diabetes, living area, living condition, smoking and low socioeconomic status were the main factors in developing MDR-TB during COVID-19 pandemic. The pandemic increased the MDR-TB prevalence through drug resistance transmission inside households, the distance between home and healthcare facilities and low socioeconomic status. This scoping review demonstrates how the COVID-19 pandemic has affected the rising incidence of MDR-TB in LMICs.
Downloads
Download data is not yet available.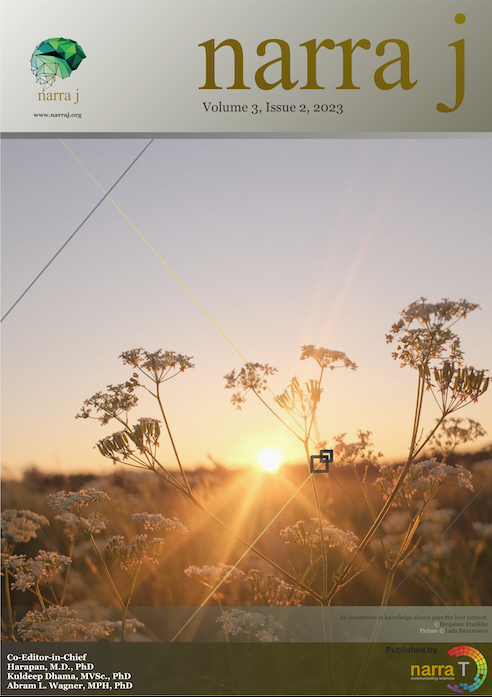 Downloads
License
Copyright (c) 2023 Ichsan Ichsan, Lynda Redwood-Campbell, Nissa N. Mahmud , Herlina Dimiati, Muhammad Yani, Mudatsir Mudatsir , Maimun Syukri
This work is licensed under a Creative Commons Attribution-NonCommercial 4.0 International License.