Effects of SGLT2 inhibitor administration on blood glucose level and body weight in type 1 diabetes rat model
Keywords:
SGLT2 inhibitor, empagliflozin, metformin, type 2 diabetes, type 1 diabetes
Abstract
The prevalence of diabetes worldwide is increasing and 629 million people are projected to have diabetes by 2045, and the most significant burden of the disease being concentrated in low- and middle-income countries (LMICs). Type 2 diabetes is mainly treated with insulin adjunctive therapies such as metformin to improve insulin sensitivity and sodium-glucose co-transporter 2 (SGLT2) inhibitors to lower blood glucose levels. However, there was limited study on the application of SGLT2 inhibitors on type 1 diabetes, particularly empagliflozin. Therefore, this study aimed to determine the effect of SGLT2 inhibitors on blood glucose levels and body weights in a rat model of type 1 diabetes. To mimic type 1 diabetes, the rats were injected with streptozotocin 60 mg intra-peritoneally. Twenty-four rat models were randomly divided into four groups: normal rat group (negative control), untreated diabetic rat group (positive control), type 1 diabetic rats treated with metformin, and type 1 diabetic rats treated with empagliflozin. Blood glucose levels and body weight were recorded before and after induced with streptozotocin and on weeks 4, 6, 8 and 10 of the treatment with anti-diabetic drugs. This study found that the blood glucose levels before and after treatment significantly decreased in all groups (p<0.05), except in the negative control group. Similar results were observed in body weight of the rats, which all groups experienced weight loss, except the negative control. These results suggested that apart from being used in type 2 diabetes, SGLT2 inhibitors may also be used as a treatment for type 1 diabetes.
Downloads
Download data is not yet available.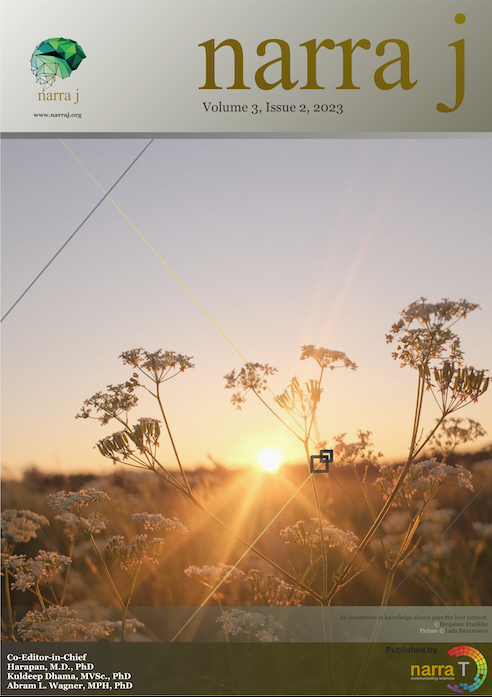 Downloads
License
Copyright (c) 2023 Maimun Syukri, Lia M. Zaini, Arief S. Kartasasmita, Tjahjono D. Gondhowiardjo, Ronny Lesmana
This work is licensed under a Creative Commons Attribution-NonCommercial 4.0 International License.