Coexistence of pulmonary tuberculosis and small cell lung carcinoma: A significant problem in tuberculosis-endemic country?
Keywords:
Tuberculosis, pulmonary TB, lung cancer, small cell carcinoma, coexistence
Abstract
Pulmonary tuberculosis and lung cancer are public health problems, causing significant morbidity and mortality worldwide. The coexistence of the two diseases has rarely been reported while their causative association has been noticed leading to diagnosis delayed and prognosis worsening. In this case report, we present the case of a patient with coexistence of pulmonary tuberculosis and small cell lung carcinoma. A 54-year-old male was presented with the complained of lower left chest pain for six months, which was getting worse four days before admission to the hospital. The patient also complained of cough and decreased appetite and weight loss. Initial chest X-ray revealed an infiltrate and cavity in the upper right lung and inhomogeneous consolidation in the left paracardial. After the patient was diagnosed with pulmonary tuberculosis and was given anti-tuberculosis drugs for two months, the cavity and consolidation decreased with no clinically significant improvement. We performed a bronchoscopy with suspicion of lung cancer and a forceps biopsy in which small cell carcinoma was confirmed. The patient received two cycles of chemotherapy and anti-tuberculosis was continued for four months. During the observation in the fourth month, there was a reduction in the tumor size. This case highlights that similarity of clinical symptoms between pulmonary tuberculosis and lung cancer often lead to misdiagnosis of both. Therefore, in the absence of complete clinical and radiological improvement in pulmonary tuberculosis patients, the coexistence of lung cancer should be considered. This also highlights that early diagnosis is critical for the favorable outcome.
Downloads
Download data is not yet available.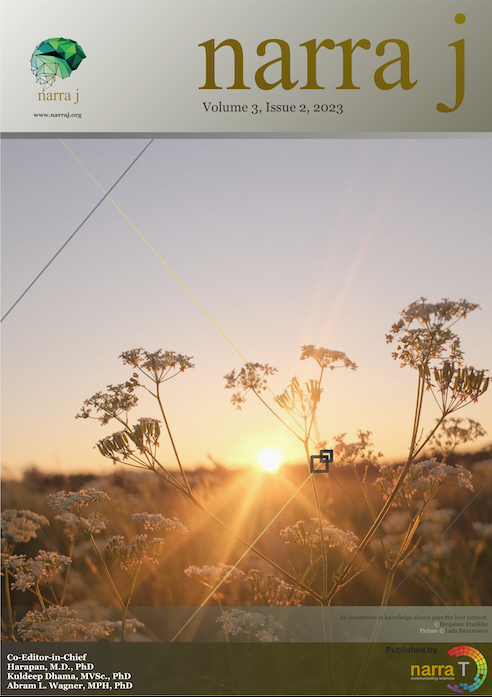 Downloads
License
Copyright (c) 2023 Yunita Arliny, Dewi B. Yanifitri, Muhammad Purqan, Muhammad Fachri
This work is licensed under a Creative Commons Attribution-NonCommercial 4.0 International License.